UCB is committed to developing novel treatments to address the unmet needs of patients living with chronic autoimmune & inflammatory conditions. Our promising pipeline of antibody-based and small molecule agents are being rigorously evaluated in multiple ongoing clinical trials. These agents and their uses are investigational and have not been approved by the US Food and Drug Administration.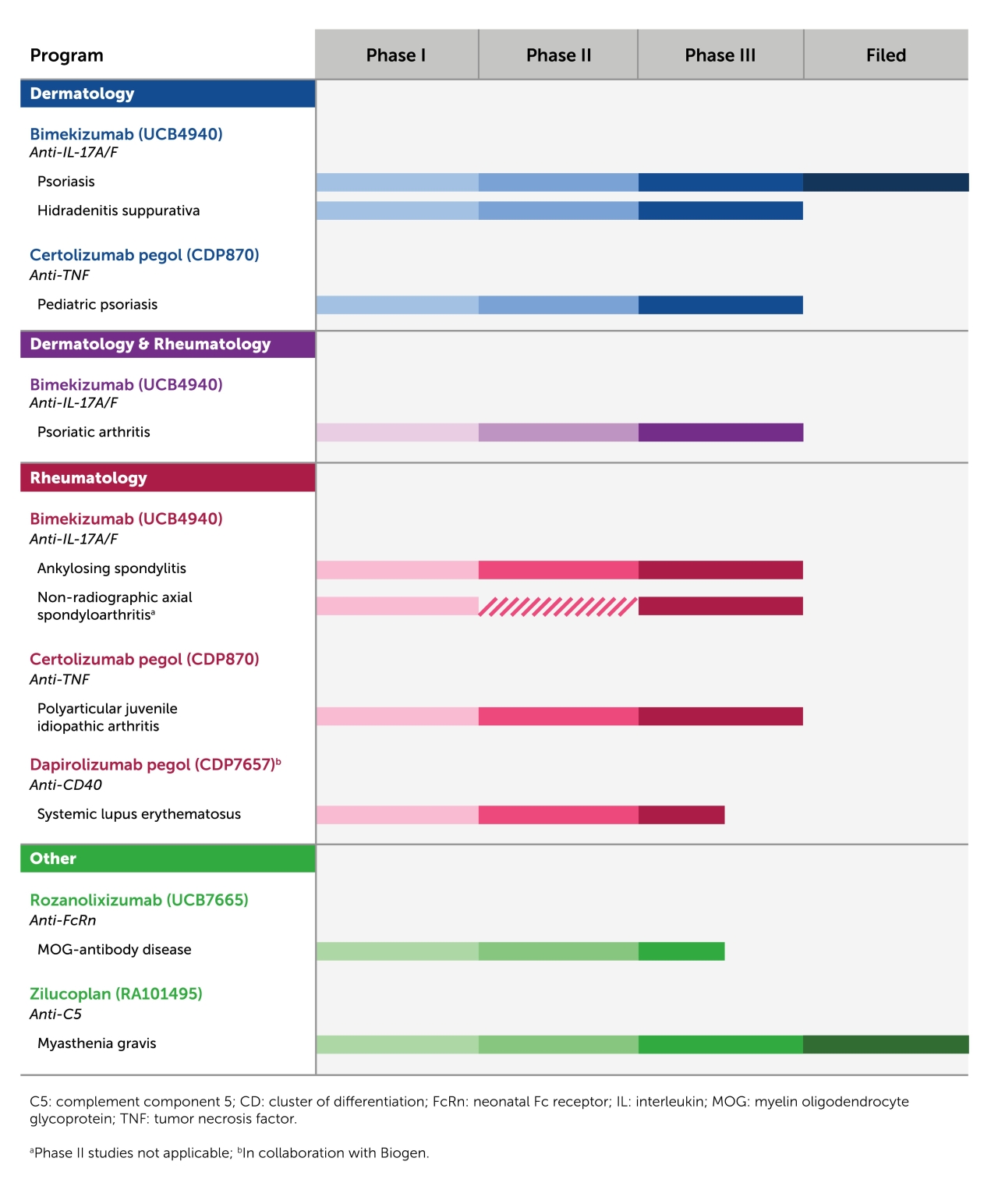 The information provided here represents molecules that are currently under clinical investigation and are not approved by the United States Food & Drug Administration.
For more information on UCB's full pipeline of products under clinical development, visit UCB R&D pipeline.